"Hula-Hoops & Vampires" Release Party
Thursday, Nov 10th 2016 7pm-9pm @Honey in NE Mpls.
All are invited to come celebrate the birth of Big Zach's new book Hula-hoops & Vampires. Good music, good energy and a special performance by Big Zach. After 9pm the venue will transform into Mike the Martyr's Trip dance party for the remainder of the night.
Zach's new book Hula-Hoops & Vampires is available now:
Remembering Tammi Love
A few years ago a rapper named Longshot from Chicago reached out to me asking if I could put the second verse on a good feeling summertime song. I was happy to do it, and my man's Chance from Crunchy Kids completed the song with a third verse. The song was released on a mixtape put together by DJ Dudley D from Generation Now. Featured on the chorus is a friend of mine named Tammi Love. Sadly, this past summer, Tammi passed away in a car accident. Tammi and I weren't that close, I hadn't seen her in a couple years, but she was around the scene in 2010/11/12 which were some fun years. If you were in Minneapolis, you know those were some hot summers and DJ That Dude Trey had the Westbank cracking on Tuesdays. Actually, I remember Tammi got upset with me once claiming I had tried to make out with her when I was drunk at the Nomad. I'm not one to pull the black out card, but I had to take her word for it and just apologies (LOL). I liked Tammi. And I was sad when I heard she passed. It made me happy to remember we had a song together, and I have Longshot to thank for that. Please give this Youtube link a listen and hear her voice.

Big Zach's new album "It's in the Water"
Big Zach's latest project was produced by Mike the Martyr. Physical CD copies feature 5 bonus songs including the Timberwolves song #4Flip. Available at the Electric Fetus or Order here:

New Kanser joint "Maybe This Moment"
This fifteen minute piece of music features many of our good friends. The majority of the production was done by Big Jess of the Unknown Prophets. Bass and guitar were played in the first section by Twinkie Jiggles and Josh Peterson of Heiruspecs. Transition production was done by Midway Felix, also of the Heiruspecs. And the four bar vocal glitch in the middle of the song was enraged by Mike the Martyr. The order of verses go, Big Zach, Big Shiz, Raashan Ahmad, Unicus, MeshOne, Kipp G, OSP, Glo Pesi of the Abstract Pack, Midway Felix. The angelic female vocals in the second evolution of the chorus were gifted to us by Kristina Marie Castaneda out of Iowa. The spirit of Alicia Steele slides through the song before OSP's verse. And the third evolution of the chorus is sung by Unicus and Muadib (also of Heiruspecs).

Flicker
by Big Zach, featuring Olivia Spitz. Produced by Duenday and Corey Hess.
KANSER MUSIC @ FOR THE LOVE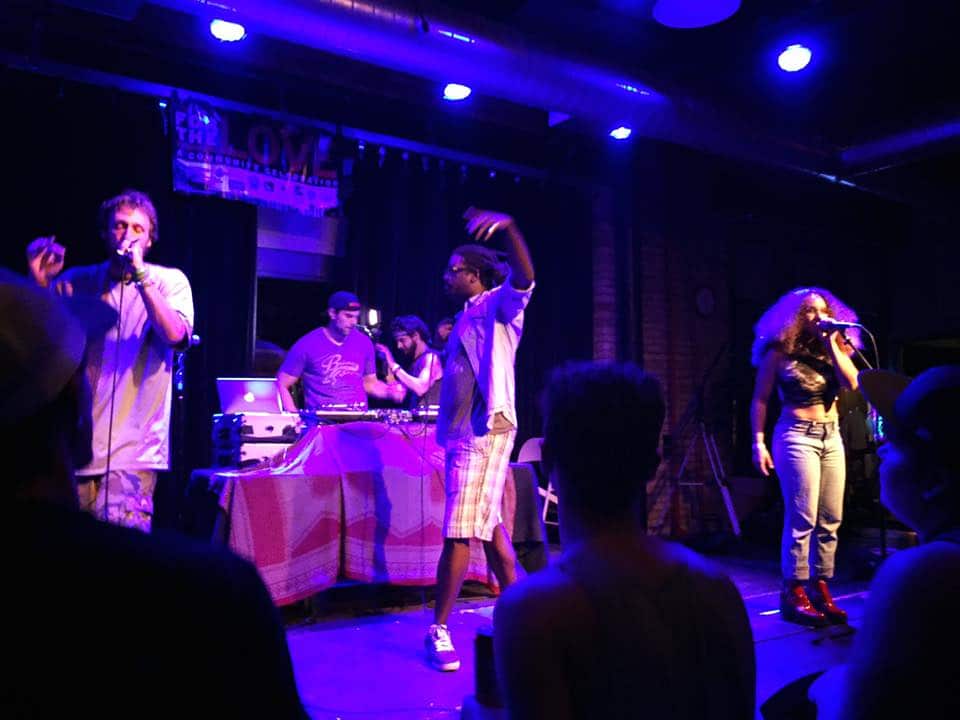 On July 11th 2015, Kanser was booked to perform at the For The Love Community block party Downtown St Paul. In honor of Kanser being together for two decades this summer, the promoter booked us to headline the daylong event. Personally I was nervous to go last since Kanser hasn't been very active over the past few years, and there were many powerful artists on the bill.
I spilled my insecurities on my boy Jake Heinitz earlier that week. Jake reminded me that block party was called For The Love, and the woman who organized it, Amber Ace, had always been an honest promoter with Kanser through the years, and even a friend. I believe we were the first act Amber ever booked years ago when she got into promoting, and it meant something to her to have us headline.
For The Love ended up to be a very beautiful event, and real memorable in the journey of Kanser. Throughout the two decades Kanser has created music, the group has taken many forms with many members. On July 11th we performed with Unicus, Alicia Steele, Shiz, DJ Gabe Garcia and myself (Big Zach). Mesh would have loved to have been there, but he was out of state for work.
The audience was a diverse mix of artists, long time Kanser supporters, friends, and new faces who were catching us for the first time.  It was great.
About a year back Massive Amounts Of Good did an interview with me, and just released it this past month. I don't think I said anything too stupid, but you can listen for yourself.
Recreate (Ft. Natalie Fine) by Useful Jenkins & Big Zach
Here is the latest song created by Useful Jenkins and Big Zach. Karen Kozak of the band I Like You, adds violin to the music. Natalie Fine of More Than Lights waves over the chorus. Corey Hess (also of MTL) dropped the drums, produced and recorded the song.
In my personal journey, I never had the chance to rap on the First Ave main stage during a sold out show. I neither reached the level of popularity myself to pack the room, nor did I ever have the opportunity to open for a act that did. Though I'm not complaining, over the years I did have some great times at First Ave.In 1997, Kanser was one of the openers at Atmosphere's first album release. This was early on and all of our combined draw was less than 500 people. Still felt like the top of the world though.
In 2004, Traditional Methods teamed up with the Unknown Prophets and did a duel release show that brought in almost 800 people. Up until then it was the biggest show I ever helped put on.
In 2008, Heiruspecs brought me on during their performance for there release of their self titled album. There was 1,200 people there and it was the best two minutes of my life up until then.
Now this past December, the Doomtree crew contacted me offering me a slot to do one song during their final Doomtree Blowout. Three nights in a row they were bringing friends on to do one song a each at the sold out Blowouts. Since I haven't been making any music that wasn't with the band Useful Jenkins over the past two years, I initially pasted on the slot, feeling it should go to someone else. But DJ Fundo reached out to me and convinced me to do it. It was a lot of fun and I will never forget that the Doomtree crew gave me that gift. It was a beautiful night, and I'm grateful I got to be a part of it.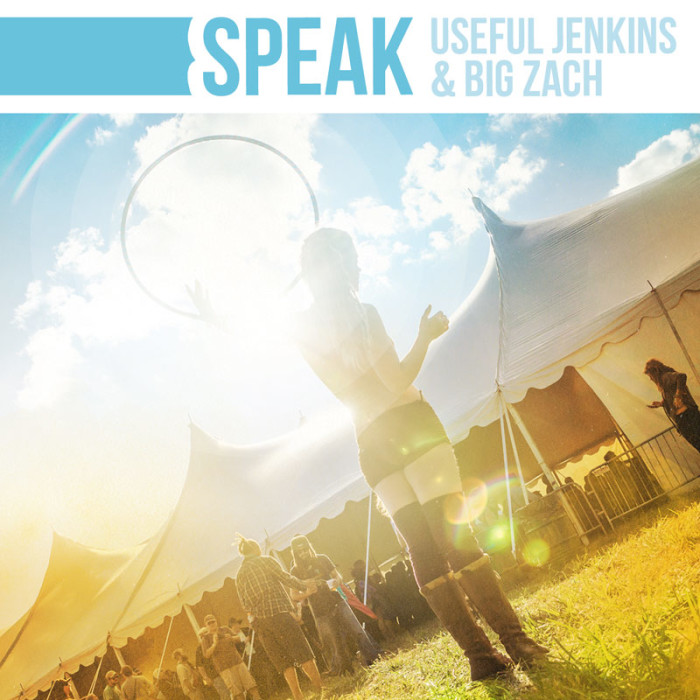 The final chapter in my latest book Living in Lyrics, is the story of how I created a song with one of my favorite bands, Useful Jenkins, and repaired my musical relationship with the drummer of More Than Lights, Corey Hess. Together we created a song called Speak, and we would like to share it with you. Here is the video, it is also available to be heard on Spotify and iTunes.